Space invaders: A review of how New Zealand manages weeds that threaten native ecosystems
11 November 2021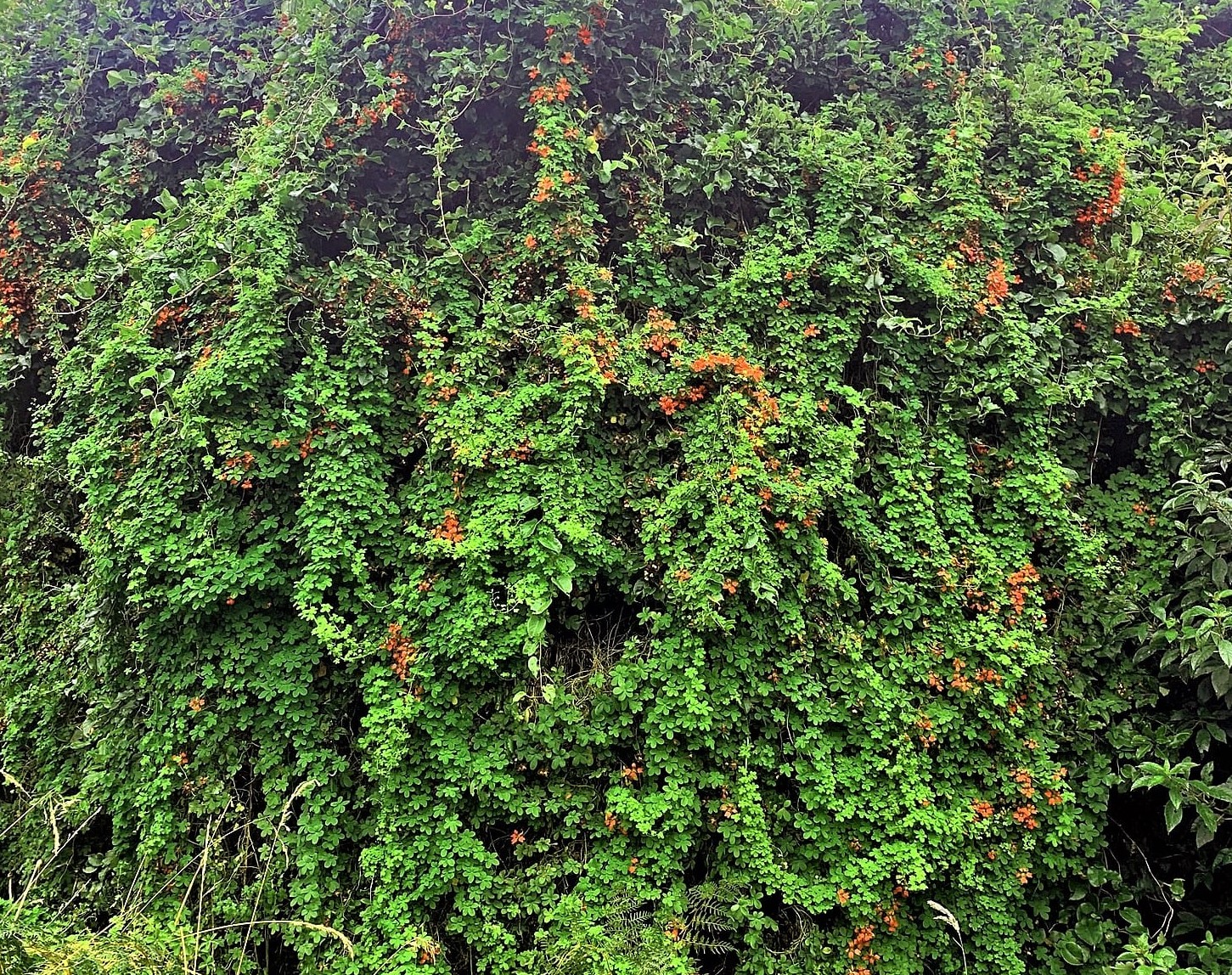 kiwidave, iNaturalist
The Commissioner is calling for focus and priority to be given to protecting Aotearoa's native ecosystems from the exotic plants that threaten to overwhelm them.
Some plants that have naturalised here threaten to smother native ecosystems and prevent the regeneration of native plants. If left to their own devices, these weeds will transform our natural environment beyond recognition.
The risks weeds pose will only rise as climate change increases the area over which many of them can spread and conquer. And major land use changes – such as forestry for carbon offsetting – provide a gap that weeds can turn to their advantage.
More needs to be done to protect our native taonga from these silent invaders.
We cannot rid New Zealand of every weed. There are simply too many exotic plants here already. But we can be smarter about which ones we choose to tackle, have a clear outcome in mind and make sure we coordinate our actions.
The Commissioner has made a series of recommendations to improve the way weeds threatening native ecosystems are managed here in New Zealand.
Critically, he is calling for improved national leadership to help coordinate action on which plants to manage, where and how they are to be managed, and by whom.
The report points out that there is no point removing one species only to create an expensive 'weed-shaped hole' waiting to be reinvaded by another weed. Knowing what comes next is critical.
The Commissioner also recommends better monitoring and surveillance of exotic plants to help nip new threats in the bud. This includes establishing an emerging risks team to scan for new escapees that could harm native ecosystems.
Effective monitoring and surveillance requires better weed information systems. A single, publicly accessible database of all exotic plants in New Zealand needs to be developed and maintained so everyone has a better idea of which plants are in the country and where they are.
The recommendations made in this report are intended to help everyone working on weeds – from the ground up.