Changing climate and rising seas: Understanding the science
27 November 2014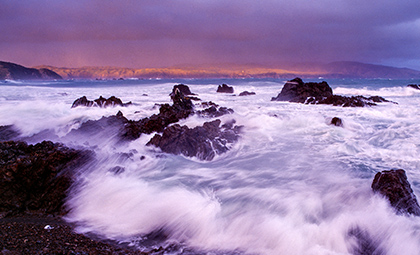 Over the last century, the average sea level around the world has risen by about 20 centimetres. The International Panel on Climate Change (IPCC) expects it to rise about another 30 centimetres or so by the middle of the century and up to a metre by the end of the century.
There are three processes driving this rise – expanding seawater, retreating glaciers, and shrinking ice sheets. Thus far, the last – melting ice sheets – has contributed relatively little to sea level rise, but its potential is enormous.
A rising sea will be with us for a long time to come – one way or another we will have to adapt. But how high and how fast the water rises will be influenced by the speed at which the world – including New Zealand – reduces greenhouse gas emissions over the coming decades.
Note: as of 15 May 2015 the original PDF file available in the download list has been replaced with an edited version, which includes two added sentences (page 42), an expanded endnote (page 52), and a some minor amendments for clarification. As of August 2015 a sentence has been removed (page 10) along with a corresponding note (page 48).

The overview from this report has been recently translated into te reo Maori and is available for download to the right of this page.